Origins in bulk process automatisation
Our company was founded in 1989 based on a simple idea:  developing solutions for automation of bulk handling processes.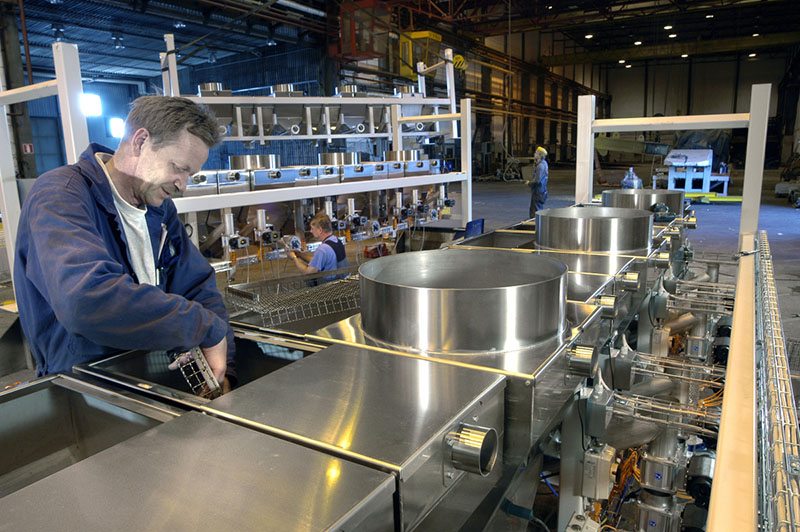 With the aid of strong background from the field of bulk handling process engineering since 1970's we soon gathered a wide customer base consisting of Finnish process industry plants that automated the bulk storing, conveying and dosing processes with Powder Technic's solutions.
Ingredient dosing specialist
We soon shifted our focus from delivering basic bulk handling equipment of process industry to PLC controlled recipe dosing systems   for food industry. By incorporating robust powder handling solutions gained from experience of hundreds of applications in process industry to smart PLC controls,easy-to-operate Human-Machine interface and digital scale electronics, we gained excellent reputation among our clients that paved our way to dominating our domestic market by nearly 90 % market share.
Focus on internationalization 
Powder Technic Ltd is today an international company supplying solutions and equipment to Norway, Sweden and the Baltic countries, which are our main export markets. 
Basics of Powder Technic
We are family-owned company founded in 1989 in Kotka, Finland.
In export we use our English company name Powder Technic Ltd. Our Finnish name is Jauhetekniikka Oy
We design and supply Powdermatic™ systems and tailored equipment for automated ingredient handling 
We have over 30 years and over 800 projects of experience of automate powder handling processes
Our customers are industrial bakeries, artisan bakeries, food factories and feed industry factories
Our equipment comply with the EC1935/2004 of food contact materials
We are the market leader in our domestic market with nearly 90 % market share in industrial bakeries
 Our turnover is approx 2,5 Me – 3,0 Me.
We are financially solid with  AAA-credit rating every year since 1996.
We are an ISO9001 certified company.